Equaversity Foundation is funding the organisation of the Fashion Week Ball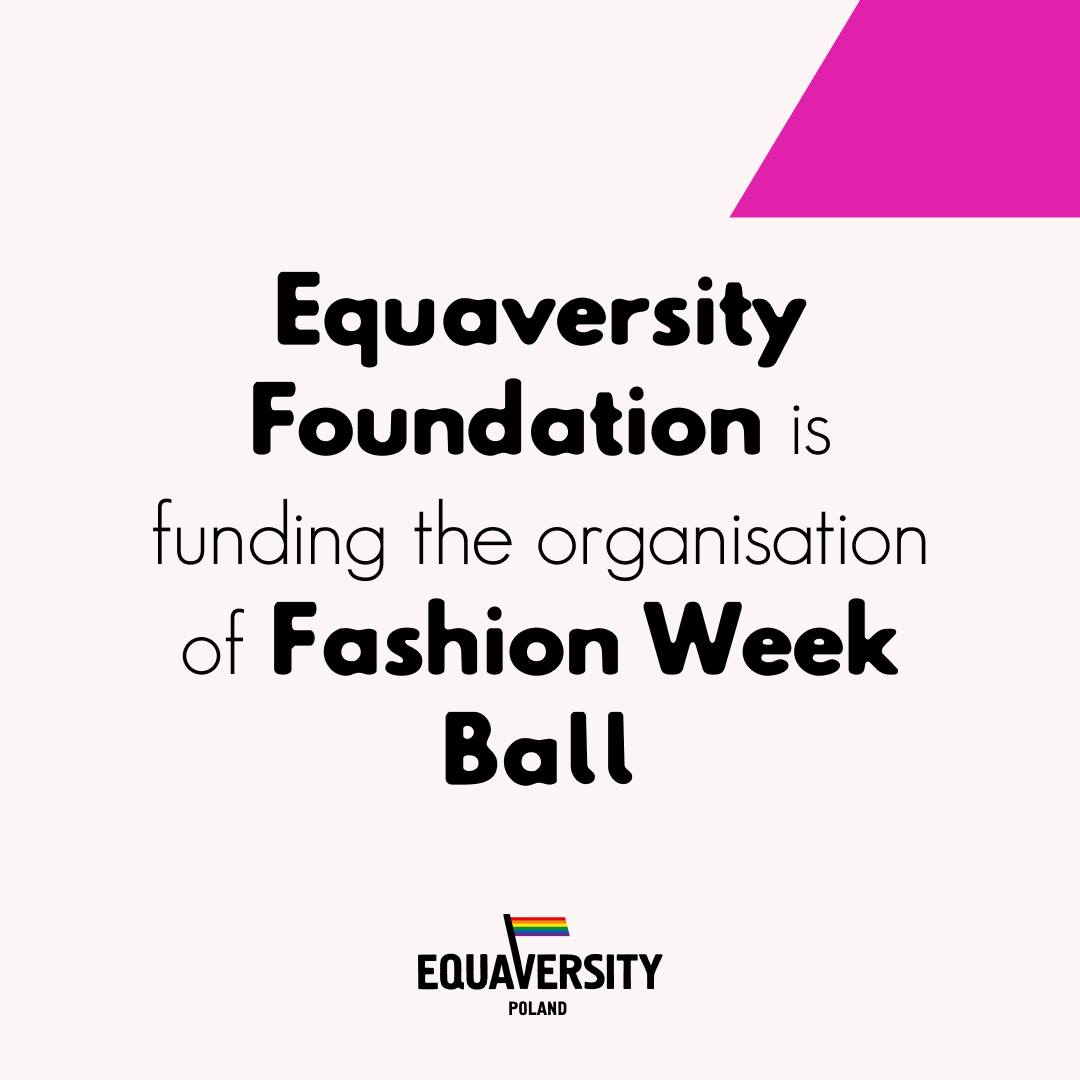 The Equaversity Foundation is excited to partner with Mother Madlen and Prince Nunoy of the Iconic House of Revlon in the organisation of the "2022 Fashion Week Ball".
We are happy to support the ball, which is not just a cultural event but also, and most importantly, a safe space where people can express themselves – says Mary Komasa, a board member of the Equaversity Foundation – Vogueers, drag queens, and other queer artists can celebrate pride all year long, not just in June. We want this to become the norm for LGBT people in Poland – she adds.
The Ballroom culture returns to Warsaw on November 5, bringing with it some of the most exciting names on the international Ballroom scene.
Edit: